This is all true.

Thursday, October 13 - Sunday October 16.

We're in the ANIME FEST artist alley, table D13.  The Anime Fest's Artist Alley is on the 4th floor, overlooking the main NYCC Show floor.  Look for Kevin's name on your maps & in the program book.

Are you going?  Let's make a chain of attendees.
I will reblog you so hard. 

I'm going to be at NYCC Artist's Alley H-15…  last year the Anime Fest AA was a bit of a ghetto.  anyways.

Come by kev, I'll visit you too.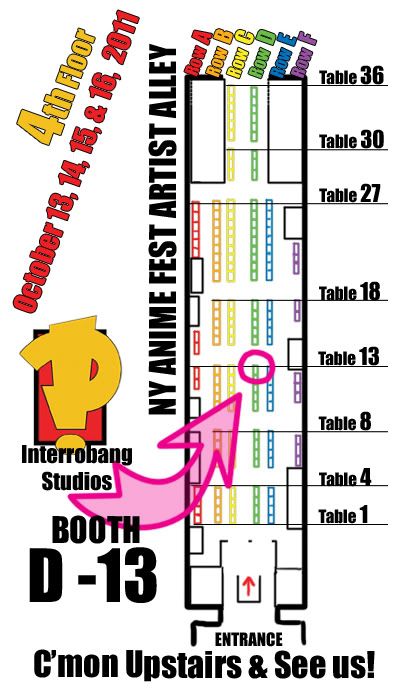 Finally got a map for the 4th floor's AA! Now you know where to find us, too, Mr. Z!